Christmas Flashback
We had a simple and yet fabulous
Christmas
last year. We had a family dinner on the Christmas Eve. My dear Mom was the Santa Clause in the family because she brought us all presents. That was really unexpected but it made our night lol.
As for our little Azumi who was barely a year younger then (14 months old) definitely had a blast. There were so much for her and Ryukun to look at and put in their mouths. They were on their own world nonstop playing and giggling. What do you expect with toddlers? It felt good though because I have had 2 quiet (and yet romantic) Christmas from the previous years.
On the Christmas day, we went out to see a Christmas Illumination at Tama Center.
Nothing really beats celebrating the holidays in our homeland. I miss celebrating it with my huge number of family in the Philippines.
Sharing this to ...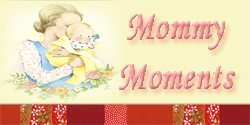 join us and share your story every Friday :) Topic varies every week