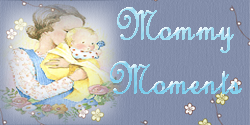 Big plans for Valentine's Day you ask? It's not that big.. Hunny forgot that he had committed to helping out with his cousins because their Grandma is moving to one of their Aunt's unit. Since he had set it up weeks ago, he totally forgot about the fact that it landed on Valentine's Day. That was ok though, we don't have to celebrate Vday outside. Actually men are not required to plan about dating their ladies.. It's the other way around. IT'S JAPAN..
So me and my little kawaii princess made a plan (actually only me lol, anzu was just an accomplice)..The planned surprise was a lil bit spilled at first --i thought he was coming home when he called at 3:30 so there i was, prepared the whole surprise, didn't know he was coming with cousin to pick up something and go back to their Aunt's--uugghh-- I quickly closed the dining door and told him not to enter coz it was a real mess... The thing was, the door was slightly open (sliding door kasi) so he had a lil glimpse of The SURPRISE, grinned a little with a facial expression of "ooppss sorry" and then they were gone...
Anyway I don't wanna bore you with the details. But Im glad the day went all well. So Im sharing our weekend snapshots with you ( Feb 14, 2010 )
Lil Anzu waiting for her busy dad lol...
7pm, her dad called and said he's 10 mins away...
"so cute mo naman baby.. pero ang tagal ng ama mo ha!"
FINALLY.... 10 mins late!!
Anzu:

Dad what took you so long! hay naku...
Dad:

Let me explaine...
Anzu:

ahh No explanations! (drama)
The SURPRISE!!
Happy Valentine's Day =)
Im sure most of you had a wonderful weekend with your loveones, if not, well cheer up. Always enjoy and share the love even if its not Valentine's day.








Photo sharing