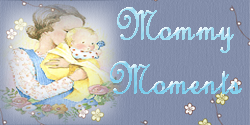 Last February, I found a great little learning school (6-10 kids max. Woo hoo!) on a mall while doing our usual "leisure walk" (which is window shopping), where Azumi can attend once a week to learn, play and hang out with other kids her age. I took home a pamphlete and got thrilled with the curriculum so we decided to visit and inquire after a couple of days -- I was actually quite unsure if it was too soon to send my almost 1 and half year old little girl on a pre-school.



Anzu was sold right away lol. On the same day at home, we found her on a corner holding a pen and a paper which she took from the telephone drawer..

I firmly believe that it is on her best interest to get used on being in a group environment away from home thus the course also aims for a smooth transition to Kindergarten. We won't have to worry about dealing with separation anxiety...
And you know what, we just made a very good decision. Our lil girl has become friendlier, jollier, smarter, more cooperative, and communicative since her first day of school.
Day 82 of 2010's
( tuesday, mar 23)