Unconventional Family Picture
The thing is, we don't have any decent family photos. We can't get one but we always try.

Of course I'd like to have a perfect shot but with unsuccessful tries, we always end up just being us, the so-called candid posers.


Photos taken during the holidays,
Christmas
and New Year's eve
To have a perfect family photo doesn't have to mean hauling everyone off to the photo studios or hire a professional photographer. Digital cameras
(SLRs, and point and shoot)
have become better and more affordable. Photo editing softwares are now available online. Tripod is ideal whether or not you want to be in the photograph
(thanks again technology)
You just have to be creative and feel like a pro.
Sharing this to ...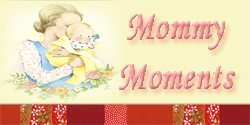 join us and share your story every Friday :) Topic varies every week