Japan gets very hot in the summer. There is a lot of humidity so I think it's hotter than Philippines because there is barely a breeze to be felt.

One of the ways to tolerate the heat of Summer is eating cold dishes. I was delighted to see those freezer-pop things available in stores. They are so cute and come in many varieties and sizes, making it the perfect frozen treat for all ages.

Here are the cool Ice molds that I bought from Plaza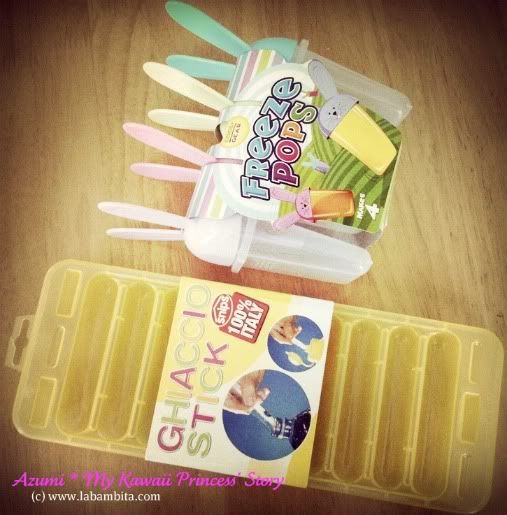 Ice case (¥300~)
Freeze Pop (¥525)
I remember when I was a kid,  we used to buy
ice candies
and eat them while we play. I love the coconut and melon flavor. Sometimes, our caretaker, Apo Lisa would help me  make our own ice candies in small plastic packs, usually in chocolate and orange flavors. I have  lots of  fun Ice candy memories when I was young.
SO Now,
it's my turn to make Ice Candy memories to our kawaii princess, starting this year.
Honey bought this, melon flavored Sherbic (not sherbet). It's so easy to make. Just put the powder in bowl, add 400ml water, or 300ml milk instead for creamier taste, shake and VIOLA! Fill in your cutie Ice mold / freeze pop mold. Freeze for approximately 3 hours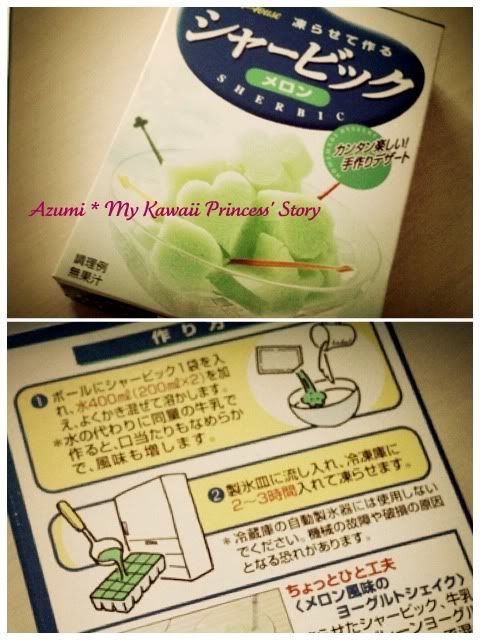 Sherbic available in groceries ¥100~ (forgot the exact price)
It may not be in a plastic packs but still the thrill of eating/licking a fruity sweety flavored ice cold candy on a sunny day is like being in an icy pop heaven.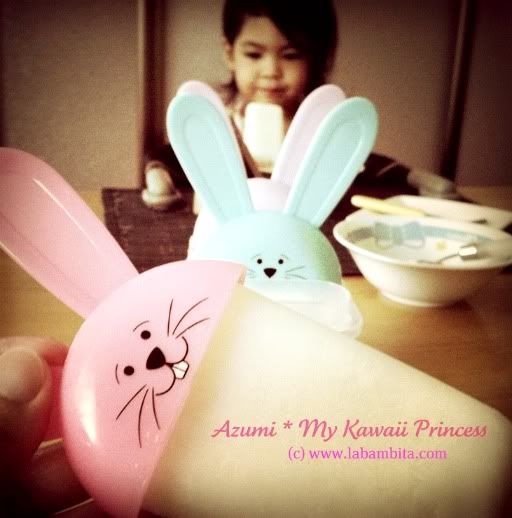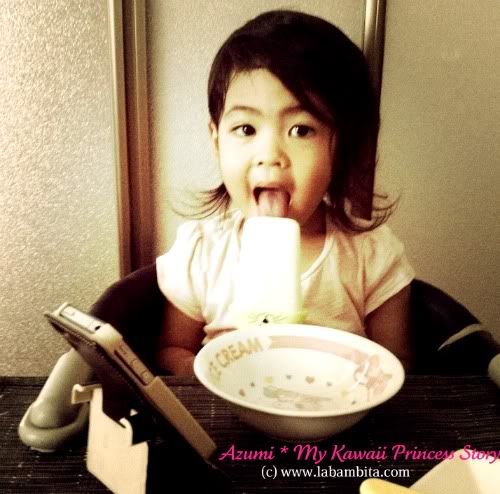 Mmmmm YUMMY! おいしいい。。。。 It was my first time also.
There's nothing like a fruity, icy treat to beat the heat even inside our temperature controlled home.
Question:
How do you beat the heat of summer in your place?
Much
♥ ~ ♥ ~ ♥
also sharing this to