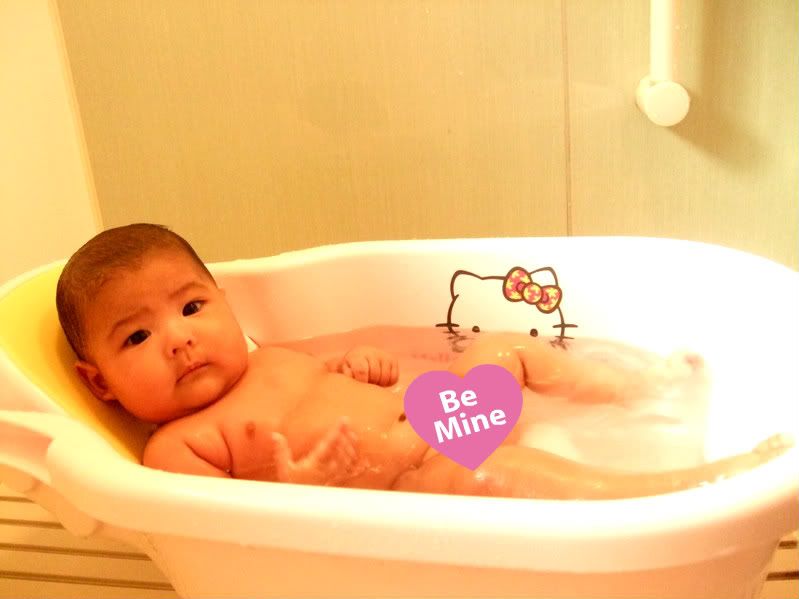 My favorite routine of the day ( I guess my baby too ) is BABY BATH TIME
.
Perhaps this is the main part where me and H can bond with our baby since I can not do it all by myself. We are so new to this, it's a bit scary at first but we are getting used to it.
Hubby prepares the bathroom. It's still winter that's we have to keep it warm first. I prepare Azumi's clothes and making sure our room's temperture is high.
During bath time, H is the one holding her when its time to rinse, and I am charge with soaping, washing, and changing clothes upstairs
.
She loves stretching her legs and splashing water in her little bath tub.
This was her first bath in a hot tub with her dear Dad. It was a freezing New Year's day so we decided to have her first hot bath before going to bed. She was serious at first, then kept on splashing after... KAWAIIYO...
I can't wait for the three of us to have ofuro together with those bath toys and yellow duckies.