Halloween at Sanrio Puroland
Halloween is practically not much celebrated here in Japan, although you will see loads of Halloween decorative bits n pieces here and there especially here in Tokyo. From Malls to restaurants.
.. I should've taken more photos so to show you more about here =( OK next time since I am already getting tired of taking Anzu's photos lol..
Anyway, there were also alot of notices for Halloween parties and events, mostly in Amusement Parks like
Disney Resort
,
Universal Studios
,
Sanrio
, and a lot more. SO I guess therefore, it will become more popular here in the coming years...
Since
Sanrio
is the nearest Amusement Park from our home, I decided to take our lil princess there.. Hubby had to do some business errands so he just dropped us. OK lang, Anzu never give me a hard time especially when we're outside and besides, Honey doesn't like Sanrio..
ayoko ng may nagmamadali lol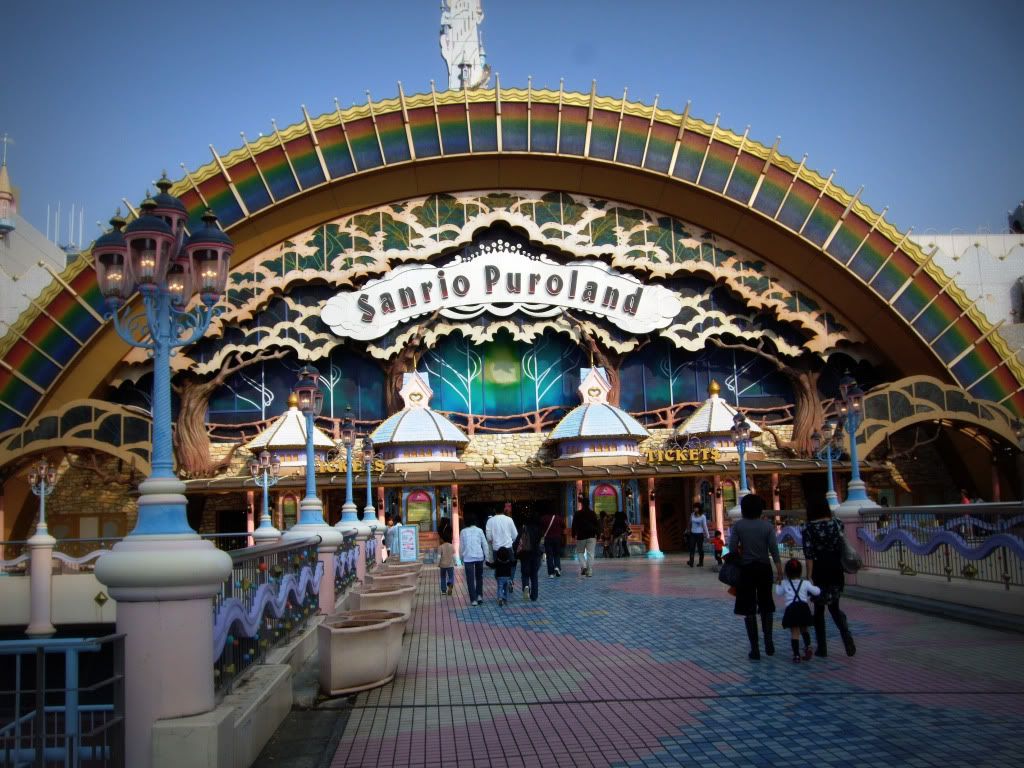 This year is actually Anzu's first Halloween. Even there was no Trick or treat in our neighborhood, that didn't stop us to enjoy the halloween. Although too bad, we were sooo late for the Halloween Party which started at 1pm. Anzu didn' get halloween give-aways lol BUT nonetheless, we enjoyed the other attractions and shows.
Before the day ended, I was really glad to see my hubby's friend whom I havent seen for almost 2 years.. なつかしい。。He's the one on the last picture in the slide. Anyway, that's another story. Im just so glad he finally meet our lil dolly princess and he can't believe that time has indeed flown so fast.
My babe's first halloween costume which I bought with a 50% discount.

That's how we spent our weekend.
More weekend happenings here (click the badge)