Happy Meal for a Happy Kid
Whenever I can, I give effort to make a cute meal for Azumi. I don't do this everyday though but I make sure that I always serve a balanced meal, it doesn't necessarily have to be cute. There should always be fruits and small portion of vegetable.
Anyway, I'd like to share this cute food I made last week :)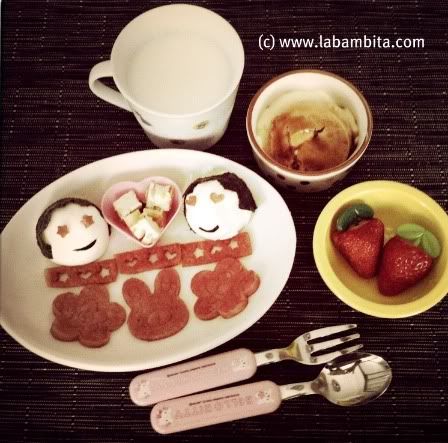 Boiled Eggs covered with Nori Seaweed (for hair look)
Spam cut in different faces and shapes using cutters
Tofu mixed vegetables
Purin (pudding) for dessert
Strawberry
and Low Fat Milk
SO here's the Happy Kid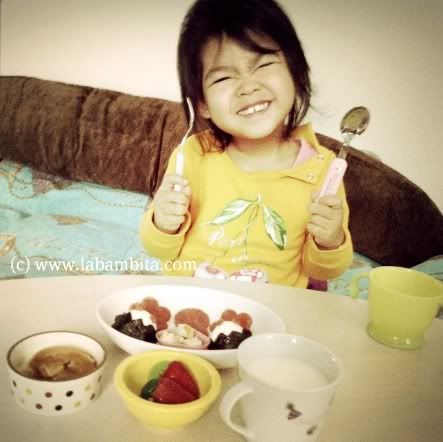 There are lots of ways to make food appealing to kids and encourage them to eat their fruits and vegetables.
Smile when you serve their foods.. it's very rewarding when you see them smiling back to you.
Much

Anzu's Mum
♥ ~ ♥ ~ ♥
Sharing this to...