Every morning is a blessing that's why I start the day with a positive intention. I give so much love whenever I prepare meals for my family, making it healthy and (hopefully) delicious.
Azumi's food is always prepared with extra effort to make it nice and cute.  But overall, the preparation is easy, no special instructions nor recipes.. Just make sure there's always fruits for side dish :)
Hope you get a healthy and cute food idea for your kid with this... (more
here
)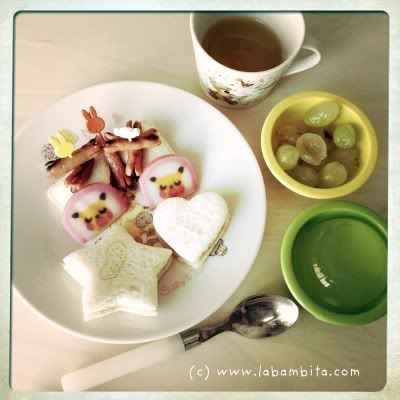 Pork bits + Peanut Butter Sandwich + Pikachu Kamaboko (pureed fish) + Grapes + Lychee Jelly + Tea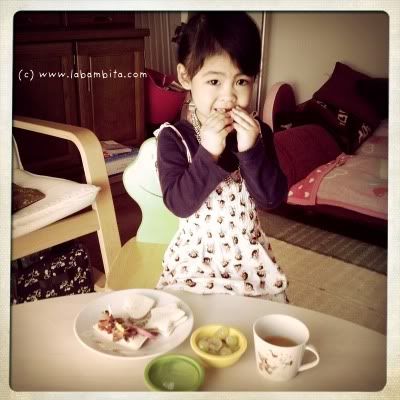 The Happy Little Girl
Making happy and healthy foods for my little girl has become my hobby. I can get a genuine satisfaction through it. It challenges my creativity in presenting it in a cute way that I get a pleasure whenever I see the excitement in Azumi's face when Im about to serve the food to her. It's easy to give our kids healthy food which they actually enjoy eating.
Have a happy meal always...
Love,
Anzu's Mum
♥ ~ ♥ ~ ♥
also sharing this to...