Hello Kitty Sandwich Maker
I'm quite not sure the exact term for this kawaii Hello Kitty tool, either sandwich maker or bread cutter.

Nevertheless, I bought this last month at Sanrio but haven't tried it yet. I'm planning to add this in the package that I'm going to send to my dear friend in Malaysia .

Isn't it cute? Kawaii ne ...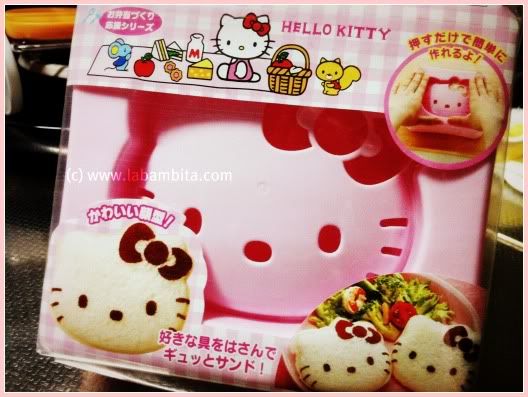 Hello Kitty Sandwich Maker / Bread Cutter (¥1,200)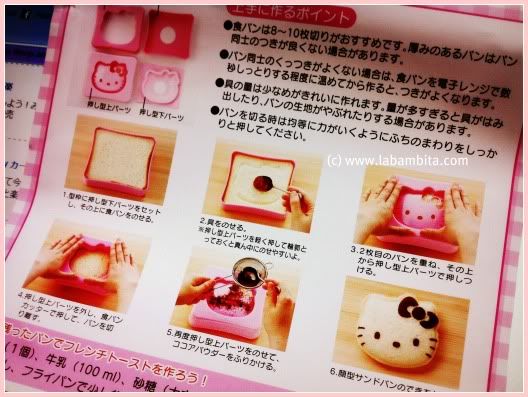 You can make cute and yummy sandwiches with this cute Hello Kitty sandwich maker. Serve with afternoon cup of tea or coffee for adults, and fruit juices for kids
Much
Anzu's Mum
♥ ~ ♥ ~ ♥