One month to go....
Gosh, my baby has lived almost a whole year
. One more month to go before we graduate her from being a baby and enroll in the world of Todlerhood huhuhu
... I feel a smallest bit of denial.

Lookie how much she looks like more of kid nowadays, as I distracted her to snap a little bow of her whimsy hair
. Her Dad didn't like it although he find her pretty with those horns. He's also in denial lol.



11 months of wonderful life with Baby Anzu
. I'm starting to get sentimental about letting her explore more on her own. We may be lucky coz eversince she doesn't want to be always held. She loves the floor more and keeps on moving around the house as she already figured out how to lift that tummy off the ground when crawling. Too mobile that I feel like we're chasing her all the time
.

There were so many "firstS" and milestones last month that I had hard time keeping some of them up online. --first real words "papa" "hello" "hi", waving "hi" and "Bye", first pool experience, first matsuri, standing, --- there's basically something new everyday
.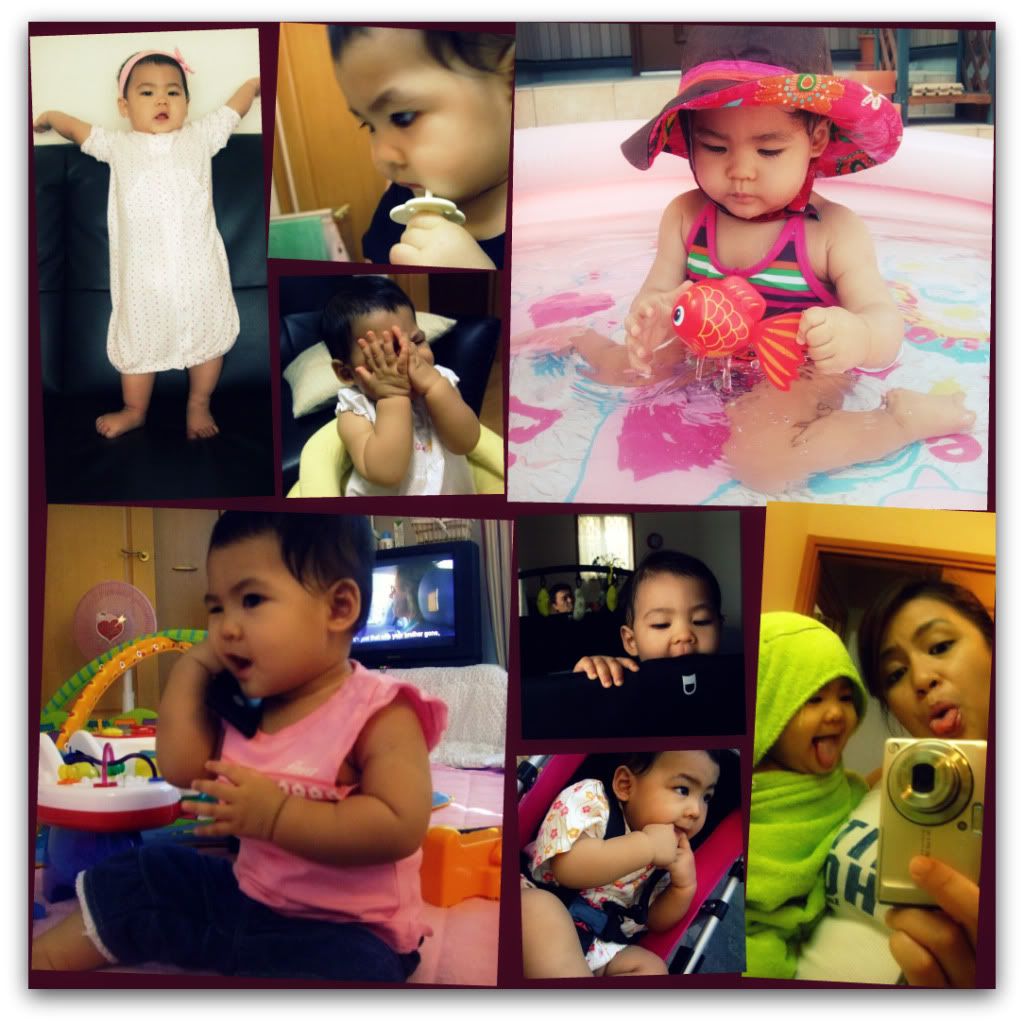 Wasn't it just only yesterday when we were a bit scared of putting her delicate body on a bath for the first time? I was really nervous that I might slipped her out on my slippery hand so Honey took the charge of bathing her, and I was just a helper for months then. One year is just around the corner
.

If only I could stop my baby from growing I would, but honestly, I'm enjoying every minute of it. It's just that time runs really fast (can't just Mr. Time have a slow walk instead??? lol corny)
.



You're doing just fine baby... we'll always be here to help you figure out how would you fit in to this world. Love you! HAPPY 11 months old!