Dolly Anzu in The Zoo
We're such homebodies this month
. Im so afraid to catch that Influenza virus which is already in Tokyo grrr. Children are most likely to be infected... I miss bonding with my lil dolly in our favorite place, Tachikawa huhuh... Honey would drive for us anywhere we want to go anytime, but I miss riding a train and have leisure walk with my baby. Besides, I choose not to bring my dolly in a crowded places such as malls =( until she gets her immunization on October...
It's better to prevent than cure right? I hope this epidemic would end sooner... I hate seeing news about influenza blah blah.... I miss going to a crowded places without wearing a mask.

Anyway, Im sharing one of our August Weekend get-away instead. It was my dolly's first time to a Zoo Park. We were supposed to go on a Safari Park, but unluckily it was close
. So we went to a small zoo park instead. It's so small and nothing unusual (atleast for me) but my dolly enjoyed looking and pointing at different animals.
Honey is such a sweet dad. He would patiently teach Anzu everything about nature and seems they understand each other lol. Anzu was just so cute listening to his dad and responding back by her "uh uh"ss, as if she's saying "wow.. really?... look dad!" . Seems to prove that kids are more interested in nature.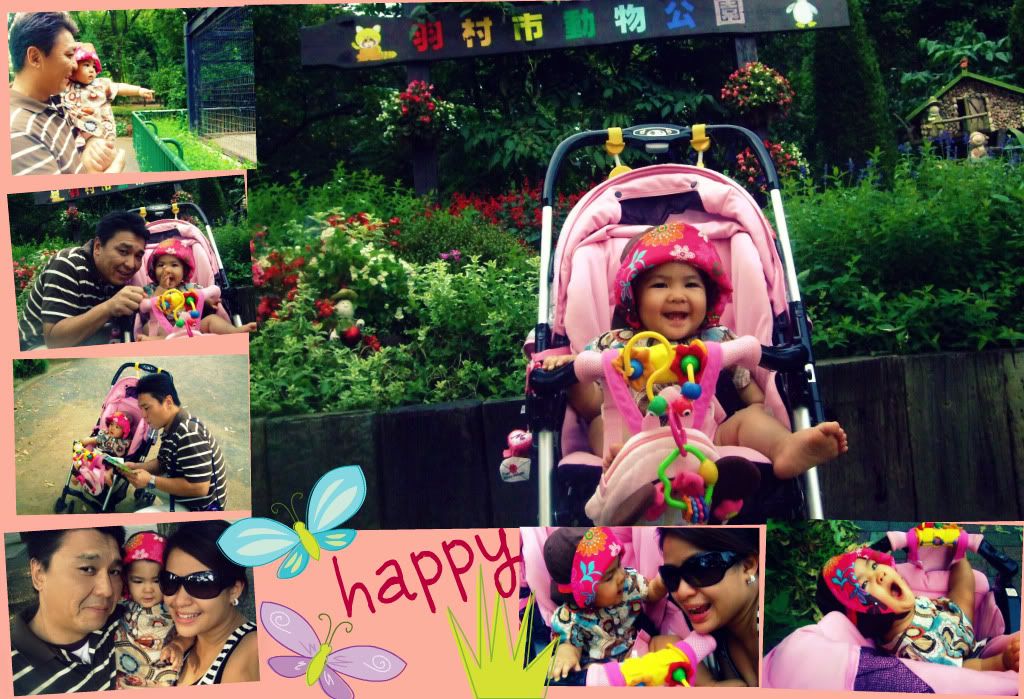 It was such a nice and simple weekend with my loves. We had
Yakiniku
afterwards and geesh I ate too much... can't help ordering for another 2 extra rice lol.
More weekend bugs
here