Happy Girl's Day
March 3, 2010 -- the time of the year when families celebrate their daughters' day.  Also known as Hina Matsuri or Doll Festival. A Japanese holiday when we wish for the healthy growth and happiness of our daughters.

It is actually our 3rd year of celebrating this special day. You can read back my previous posts about this event HERE .

I was told that it is good to start displaying Anzu's Hinasama dolls on Feb 19 and must be kept after the 3rd day of March (oh i haven't kept it in its box yet, it's already 6 wahhh~~~)

Anyway, here is Anzu looking at this cute Ohinasama Dolls being displayed at the mall.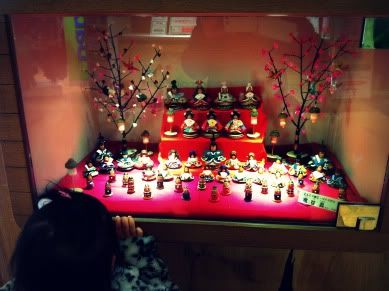 Kawaii! I love this set, so tiny and modern. But ANzu already have her own dolls which is more traditional. It was a gift from her Baba and Jiji (grandparents).




[caption id="" align="aligncenter" width="338" caption="Azumi's Ohinasama Dolls"]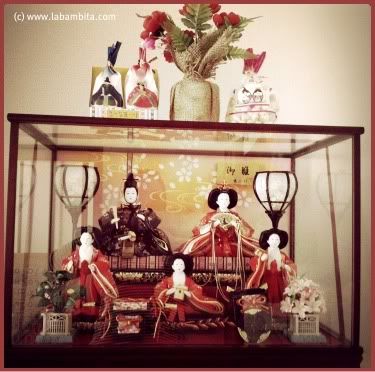 [/caption]
Due to unavoidable circumstances, we celebrated Anzu's day the simplest way. Wish I prepared a Chirashi (Spring Sushi), Hamaguri Ushio-jiru (Clear Clam Soup), Hina doll appetizer, and Strawberry mochi... ANyway, there's always next time.
So glad Anzu loved my version of Hinasama Meal :)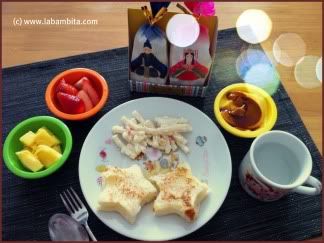 I really love the idea of having a day to celebrate our daughters, so unusual.
Happy Sunday
Much Love,
Anzu's Mum