People who knows me know that I give much effort when it comes to our little Patootee's food. You may check some of her food in my photoblog --
Kawaii Princess
.
Although my foods are simple, I make sure that I'm serving healthy and balanced foods to Anzu.
Here's my favorite for this week...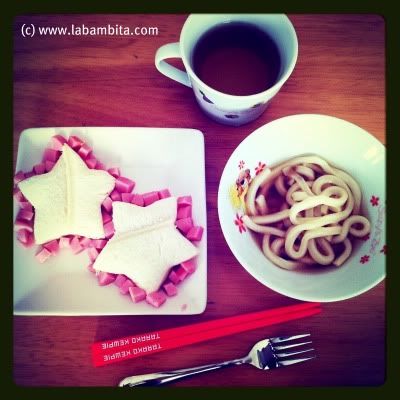 Pan bread
Diced Iwashi Sausage (rich in DHA and calcium)
Soba
Tea
Preparing healthy, nice and cute food is a nice way to show love to your children.
Happy weekend :)
Much love,
Anzu's Mum
♥ ~ ♥ ~ ♥ ~ ♥
I'm also sharing this food to food trip friday :)