Informal Class Picture
I took this shot during the last day of Anzu's pre-course in her pre-school class, Miki House Kid's Pal in which we attend every week since March 2010.



[caption id="" align="aligncenter" width="307" caption="Lil Azumi with her teachers and some classmates"]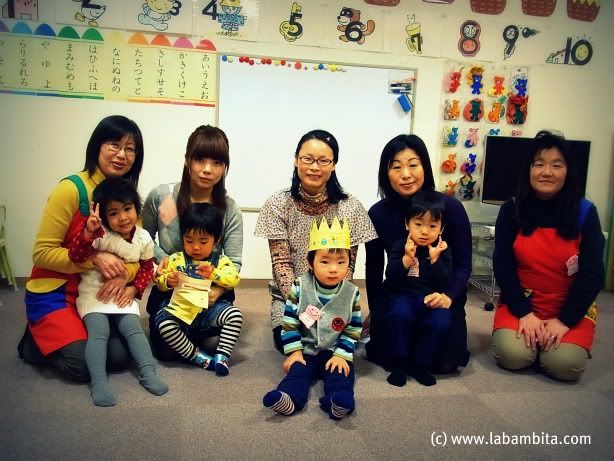 [/caption]

Tomorrow will be Anzu's first day in Rich Course which will be attended by 8 students (5 old classmates and 2 newcomers). I'm quite excited because this time, Moms won't be allowed to be inside the classroom. This could be a good start before Anzu goes to a real kindergarten school on April or May :)
Have a nice and productive week.
P.S
Please like our FB page in the sidebar :) just going by the trend of PMB hihi
Much love,
Anzu's MUM