... because it's Anzu and Mommy's leisure day :)
Tuesday
has become our Momma-Anzu bonding day because we get to spend the whole day together having fun, without her Papa.
I take her school and we go somewhere after class. We usually have our lunch in a restaurant, or sometimes we bond with our Kidspal friends, then go
window
shopping, and take her to game centers/play paradise.
Anyway this was taken 3 weeks ago at the mall's game center.

[caption id="" align="aligncenter" width="346" caption="2.22.2011 Tuesday"]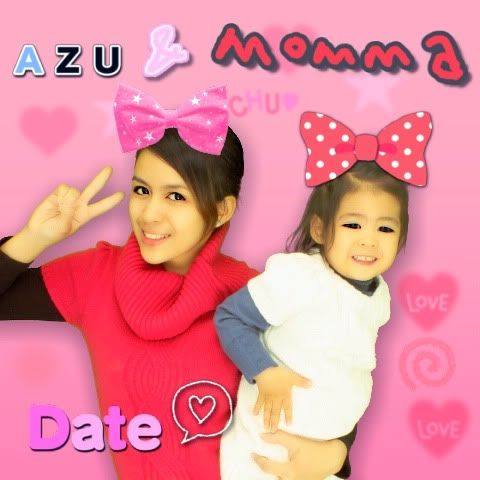 [/caption]

It's been quite awhile since we had our last
Purikura
shot together.
I'm looking forward to for our next activities on Tuesday :) Now I gotta think where to go this time...
Much love,
Anzu's Mum
♥ | ♥ | ♥ | ♥ | ♥ | ♥
also sharing this to